Reliable Roofing services in Waldo, FL
Reliable Roofing services in Waldo, FL
As a property owner in Waldo, you want your home or business to be safe and secure. But knowing where to turn regarding roofing services in Waldo, FL, can be challenging. That's where Kayco Roofing comes in. With over two decades of experience and dozens of satisfied clients, we have the expertise and knowledge to help you overcome roofing issues.
Roofing issues can significantly threaten your property, causing water damage, mold growth, and other problems. Facing roofing damage can be overwhelming. But at Kayco Roofing, we believe in providing reliable and trustworthy services to ensure your property is safe and secure for years. Let our roofing contractors support you!

3 Benefits Of Hiring Our Reliable Roofing Solutions
Time-Saving: Save time and minimize disruptions to your daily routine by hiring Kayco Roofing for your roofing needs.
Safety: Ensure everyone's safety with our team of experts trained in safety procedures and ensure the work is the most effective.
Cost-Effective: Prevent further damage and costly repairs by promptly addressing roofing issues. Our team will work with you to provide cost-effective roofing solutions that meet your budget.
Our Unmatchable Roofing Services
We offer a large variety of roofing services in Waldo, FL, including:
Residential Roofing: Get high-quality residential roofing services from our team of experts, who use the latest techniques and materials to ensure your home is safe and secure.
Multifamily Roofing: Let us handle your multifamily roofing needs with our team's expertise and experience working on properties such as apartments and condos.
Roofing Repairs: Prompt and effective roofing repairs are just a call away. We'll identify the issue and provide cost-effective solutions for leaks, damaged shingles, and other problems.
Storm Damage: Don't wait to address storm damage when severe weather strikes. Our experienced contractors will assess the damage and provide quick solutions to prevent further damage to your roof.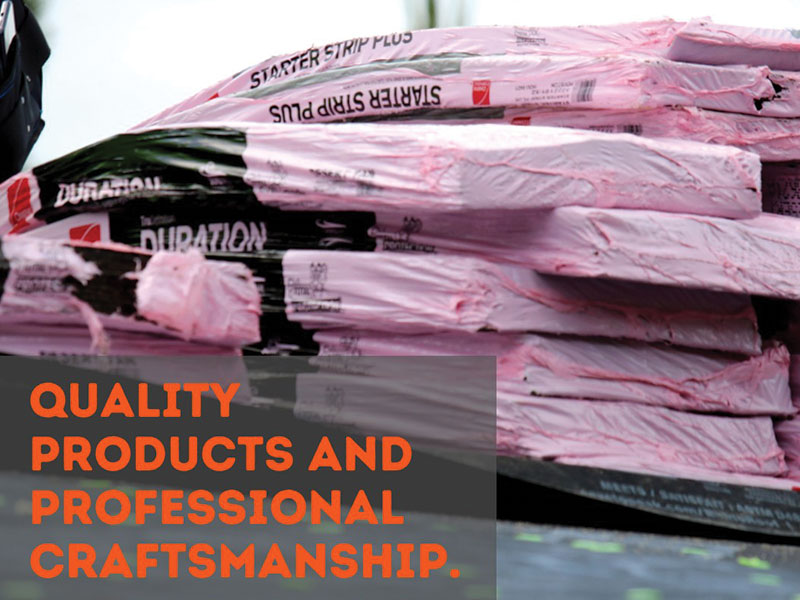 Work with Kayco Roofing in Waldo, FL, in 3 simple steps:
Contact us: Contact our roofers by phone or provide basic information about your roofing concerns.
Get a free estimate: We will provide a free estimate within 24 hours once we understand your roofing needs better.
Enjoy a secure property: Once you have reviewed and agreed to the estimate, our skilled technicians will begin repairing, replacing, or installing your roofing with accuracy and attention to detail.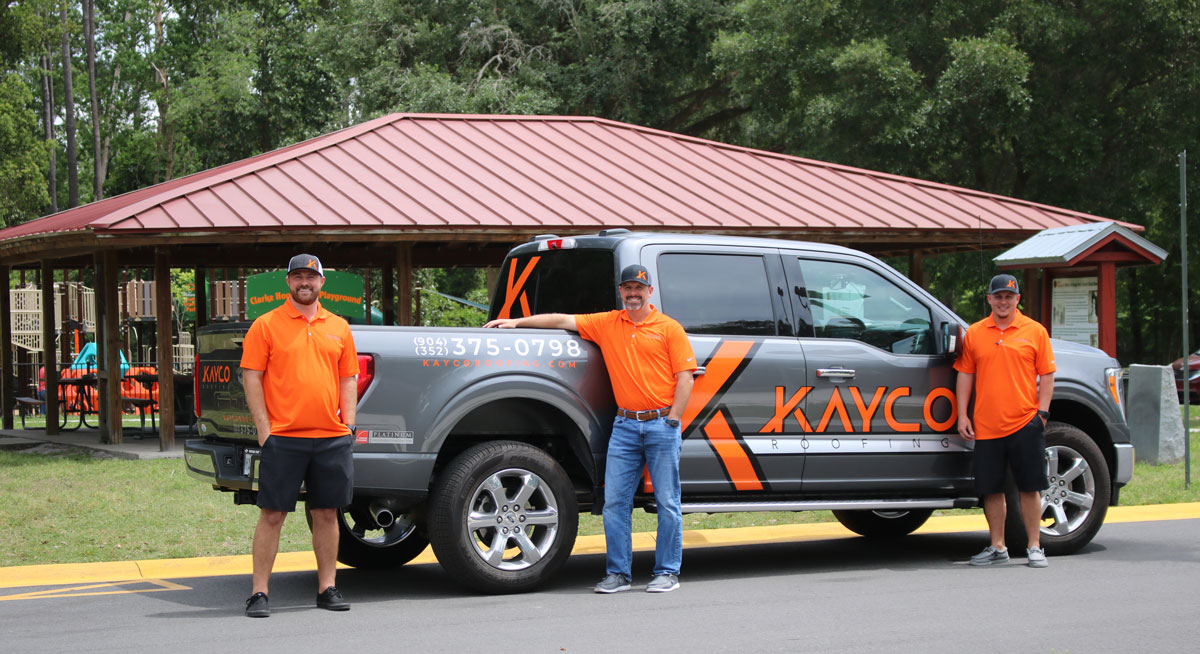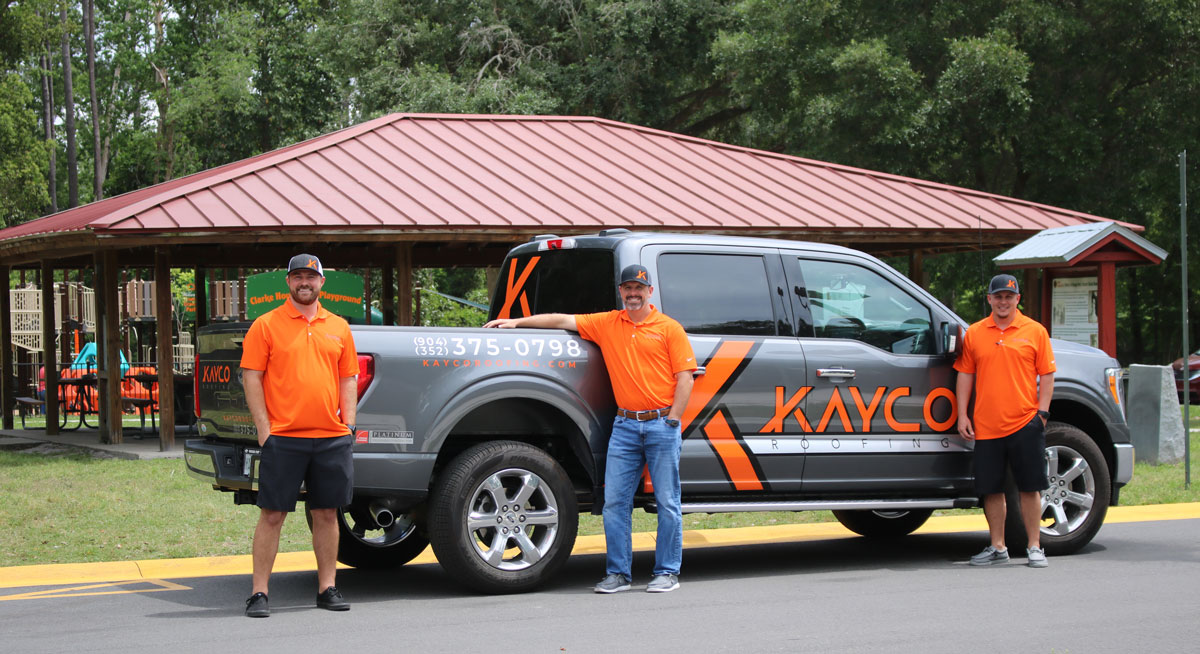 Let Kayco Roofing in Waldo, FL, Handle All Your Roofing Needs!
Dealing with roofing issues can be stressful, and we understand how overwhelming it can feel. As a Waldo resident, you want to ensure your property is safe and secure for years. That's why avoiding the negative outcome of neglecting your roofing needs is crucial.
By working with Kayco Roofing, you can ensure that your roofing is repaired or replaced quickly and cost-effectively. Our experts are trained in safety procedures and use the most up-to-date materials to ensure your property is safe and secure. Our roofing contractors never cut corners or take shortcuts, earning your trust with every project.
Don't settle for less regarding your roofing needs – let Kayco Roofing handle all your roofing needs with integrity and expertise!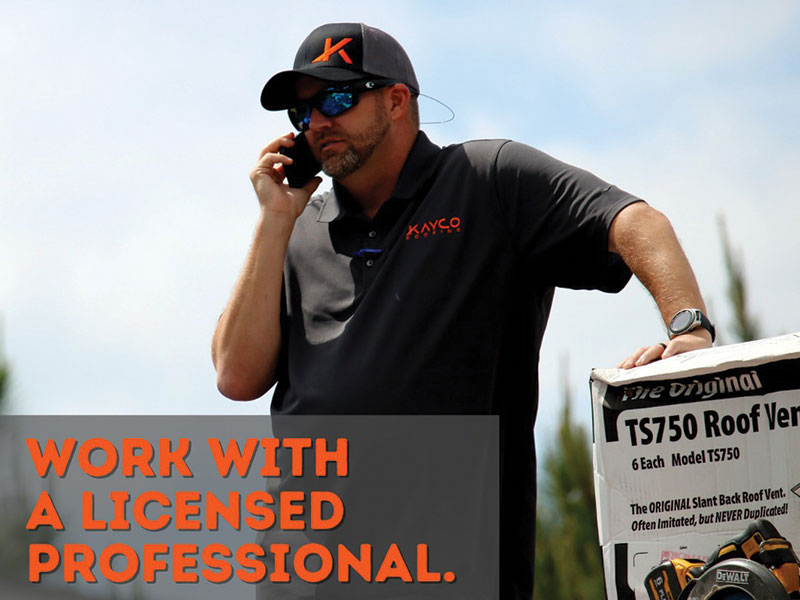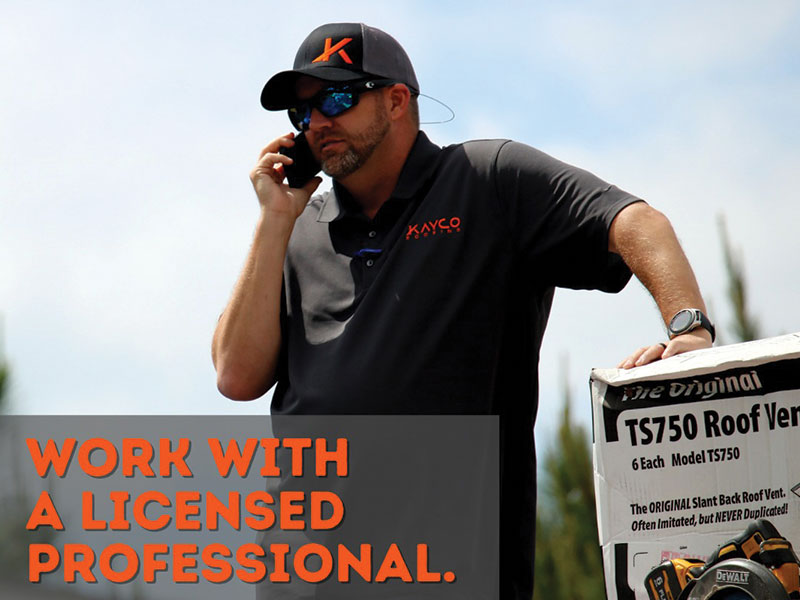 Contact us today to learn more about our process and how we can help you with all of your roofing needs.