WE ARE YOUR LOCAL ROOFING CONTRACTOR
PROFESSIONAL SERVICE WITH A FOCUS ON QUALITY AND CUSTOMER SATISFACTION
Award Winning
Roofing Company
When it comes to roofing, KayCo Roofing is the first choice by residents and businesses within the First Coast. Our owner, Clark Briggs, has built KayCo on the principle of exceeding customer expectations.  But don't take our word for it, ask around about us or check out our most recent reviews.
KayCo Roofing mostly recent has been recognized by the residents and businesses of Clay County as the "2019 Best Roofing Contractor in Clay County!" This honor isn't taken lightly. We are proud to represent the Best of Clay County!
We understand that our customers have a choice when it comes to selecting a licensed, roofing contractor. And that is why we appreciate each customer, referral and word of mouth business that has continued to allow us to grow. 
We proudly serve customers throughout Orange Park, Middleburg, Green Cove Springs, Keystone Heights, Starke, Lawtey, Gainesville, Waldo, High Springs, Newberry, Hampton, Williston, Lacrosse, Jacksonville, Jacksonville Beach, Ponte Vedra, and St. Augustine.
WE ARE LICENSED AND INSURED PROFESSIONALS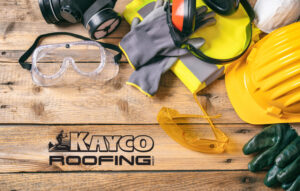 Why Select a Local Roofing Business?
Our experience in Jacksonville and the surrounding communities have given our crews a keen understanding of what most often causes roof problems…
What questions must be answered in order to give you a fair and accurate roof estimate?
A roofing estimate features a delicate confluence of a few different factors. An estimate from a contractor…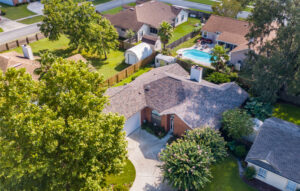 If you have a home and roof replacement is what you are considering, do not wait until the high winds and heavy rains of summer are pummeling…
QUALITY AND SERVICE WE STAND BEHIND
A roofing estimate should always be given in person and never over the phone. Because we feel so strongly about this, we take the time to schedule an estimate with one of our roofing specialists. Our estimate and consultation are always free. It costs you nothing to learn how KayCo Roofing can re-roof or repair your roof on one of your most important possessions, your home.
SEE WHAT OUR CUSTOMERS HAVE TO SAY!
Thank you for the opportunity to be your licensed roofing contractor! One of our roofing specialists will be contacting you to schedule an appointment for a free estimate.