Roofing Claims in Gainesville, FL & Ocala, FL 
KayCo Roofing is the only contractor in the area that employs a Public Adjuster. When you have our PA on staff, you know that if your claim is wrongfully denied or underpaid, we will fight for you and get you paid the money you are owed.
Your Experts in Roofing Claims
If you have suffered damage to your home as a result of a roofing issue, you will likely need to file a claim with your insurance company. Every insurance company is different, and the adjusters who handle your claim will also play a role in how long the process takes. By law, however, your insurance company must make a coverage decision within 90 days of receiving your claim.
In most cases, they will not take that long – but they do have the ability to do so. Once they agree that they owe you for a loss, they are required to issue payment for any non-disputed amounts within 20 days.
Our team of highly trained professionals has extensive experience in handling insurance claims. We will work with your insurance company to ensure that your claim is processed quickly and efficiently.
We understand the frustration of dealing with insurance companies, so we will do everything we can to make the process as smooth as possible for you.
Why You Need Our Roofing Claim Services
Filing a roofing insurance claim can be confusing and overwhelming. The claims process is long, arduous, and full of red tape. You may feel like you're fighting to get what's rightfully yours.
Let KayCo Roofing help you with your insurance claim! We have an on-staff public adjuster who knows the ins and outs of the claims process and will help guide you through every step of the way. We want to make sure that you receive the maximum payout for your roofing damage.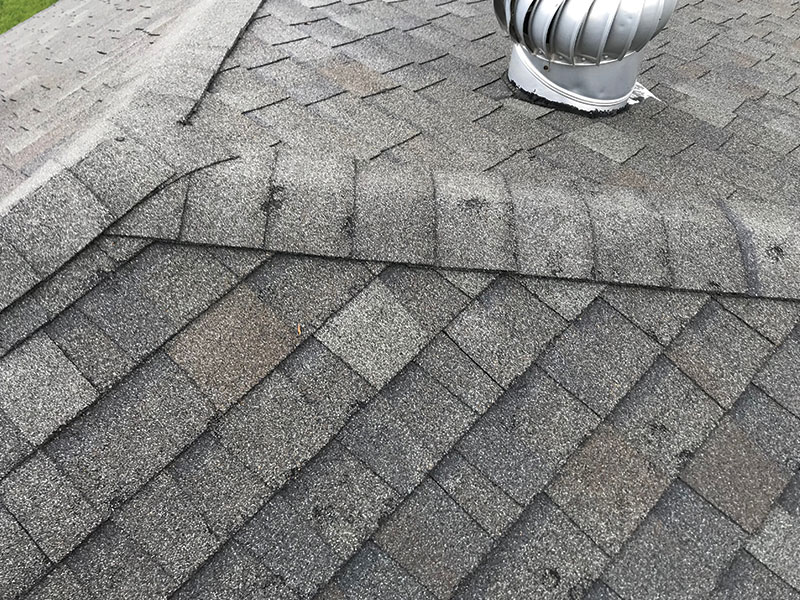 Learn how our process works to get help with your roofing claims.
Inspection
If you have damage to your home's roof, schedule a roofing inspection with KayCo Roofing. One of our roofing specialists will perform a roofing inspection and provide detailed information on your roof's health.
Filing the Insurance claim
After verifying that your roof has significant enough storm-related damage, KayCo Roofing's in-house public adjuster will file your insurance claim.
Adjustment
Once your homeowner's claim has been filed, an insurance adjuster is assigned to your claim. The insurance adjuster has to give you up to 48 hours before the inspection.
Paperwork (Scope of work)
Upon approval, the adjuster creates a scope of work for KayCo Roofing to use as the initial estimate to get the roof work started.
Fill in the form below to request a callback to discuss your roofing claims needs.
An Award-Winning Roofing Company
When it comes to roofing, KayCo Roofing is the first choice by residents and businesses within Northeastern & North Central Florida. KayCo Roofing has been named "Best of Clay County" twice by the Clay Today and Folio Weekly. We have also been named 2019's "Best of Gainesville" by Gainesville Sun and "Best of Jacksonville" by Folio Weekly. We do not take these honors lightly, and we are proud to represent the Best of Clay County, Gainesville and Jacksonville!