At KayCo, we believe in giving back to our community, and we hope that our programs will make a difference in the lives of those who need it most.
KayCo Roofing's Helpful Elf Christmas Giving
At KayCo Roofing, we are committed to giving back to our community and making a difference in the lives of others. We're proud of our Helpful Elf Christmas Giving program to help bring Christmas cheer to several families in need.
Through your efforts and support, we can positively impact the lives of those around us. We're reminded that we live in a great community filled with caring individuals who are always willing to help out. Thank you for being so supportive as we work together to make a difference in the holiday season.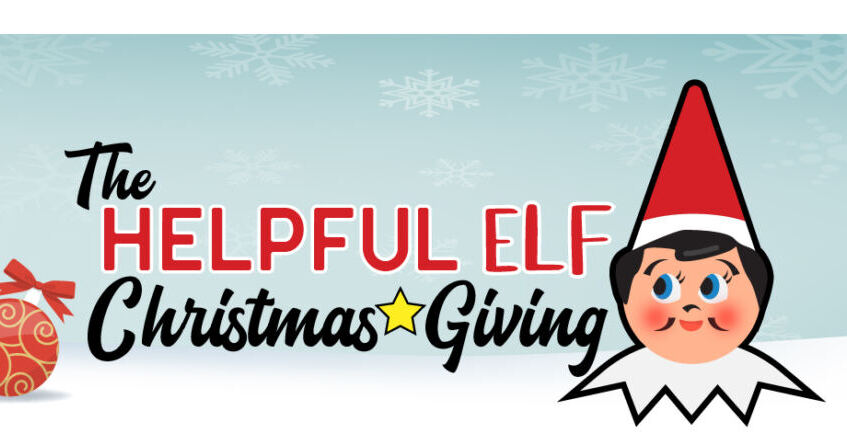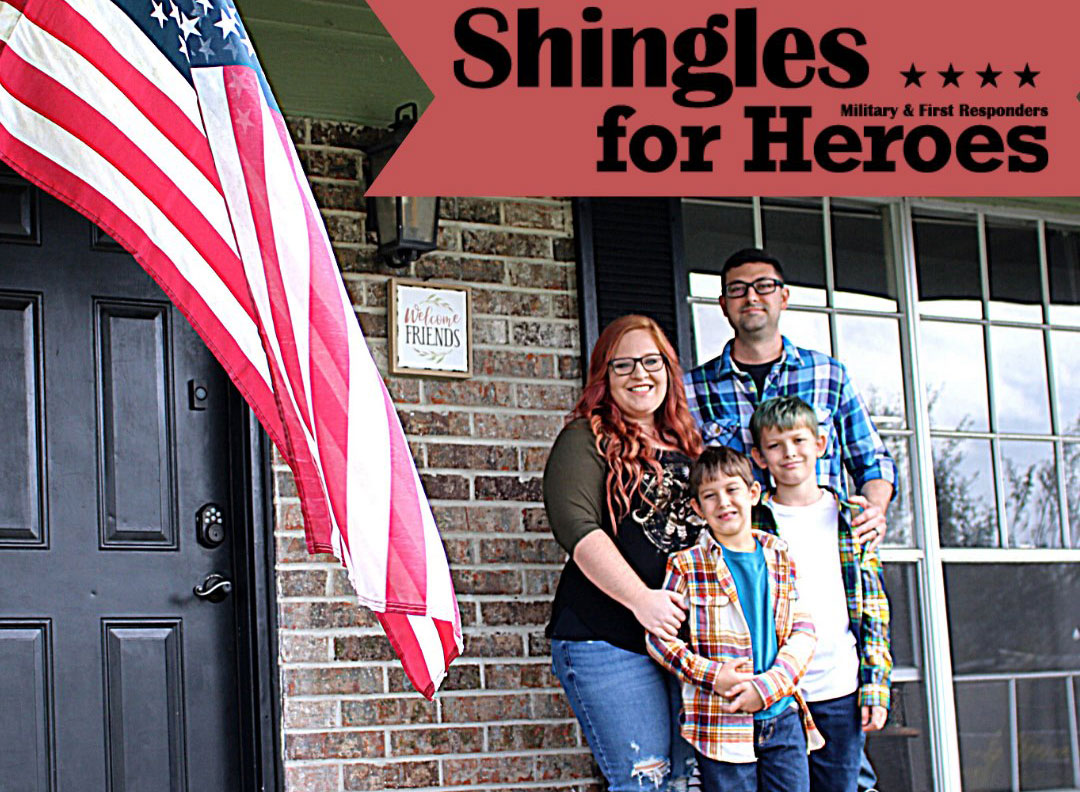 KayCo Roofing is proud to be a part of the North Florida community for nearly 15 years. The community's support has been encouraging, so we are pleased to announce our second annual Shingles for Heroes Giveaway. KayCo Roofing and GulfEagle Supply will provide a brand new roof to a hometown hero in our community.
We are honored to have given away two brand new roofs, 100% FREE, within North Florida to military families as a thank you for their service to our community.
KayCo Roofing has strived to make our community a better place to live, work, and raise our families for nearly fifteen years! KayCo Roofing recognizes the value of quality partnerships and products, which is why we provide quality roofs using the best products in the industry and craftsmanship in the industry to our customers, who are friends, family, and neighbors within our community.
KayCo Roofing began serving the Orange Park, Florida community, focusing on making a difference. We have expanded our service area and opened two additional offices to serve the Gainesville and Palm Coast communities within the last thirty-six months. We continuously strive to be better and do better, which has allowed us to continue to grow through the years.
Since 2020, our give-back efforts have been nearly $50,000 to local schools, organizations, and individuals within our service area! While it's not just about the donations, but the lives that reached that matter. A large part of our success has been because we care about doing our best, we are curious and continue to explore new technology, we collaborate to achieve more.
All of us have adapted to new norms during the global pandemic, and we have found new ways to reach customers with virtual appointments, using drones, utilizing technology to stay connected with our teams, customers, and the community. COVID-19 has impacted area just about every area of life, making it more difficult for some to provide. We have seen needs and stepped up to help bridge the gap to help where we can because we are committed to making our community better for all of us.
KayCo Roofing cares about our community. We value being a part of our community and providing quality roofs for our customers. This is why we continue to invest in our future leaders by contributing to several local high schools' athletic programs and clubs. Since 2020, KayCo Roofing has donated nearly 20,000 dollars to several youth organizations, helping develop leaders within our community through sports and after-school activities.
Clark is passionate about America's favorite past-time, the game of baseball. He actively donates his time mentoring and coaching a 10U baseball team at Fleming Island Athletic Association and further develops the older athletes with St. John's Country Day School baseball team. In 2021, the Spartans became district champions and went to the regional playoffs. Investing in these young athletes has helped develop their character on and off of the field. Teaching them how to work together, assess situations, critical thinking, and communication. Each player has a role and understands the value of teamwork to achieve success.
We proudly partner with local high schools through clubs and athletic programs. In Clay County, those schools are; Ridgeview High School, Fleming Island High School, Middleburg High School, and St. John's Country Day School collective impacting nearly 10,000 students annually. Other athletic groups include the Clay County Police Athletic League and Fleming Island Athletic Association with their sports programs that help youth connect to help them with team building and character. In Gainesville, we contribute to Buchholz High School with nearly 2,000 students. We continuously develop relationships with coaches and organizations because we understand the valuable life lessons taught through sports and look forward to becoming a part of the Palm Coast area soon. Being a part of these groups is essential because we understand how valuable it is to have strong character, work as a team, and communicate. That is why we pour into the youth of our community and support programs that nurture future leaders.
Other impactful efforts KayCo Roofing has contributed to within the community have been through programs we have directed. Through our "Shingles for Heroes" program, we have provided two military families within the community with new roofs. In December of 2021, we held a "Helpful Christmas Giving Elf" getaway to help families provide for Christmas. We have had the privilege to contribute over $25,000 to help families in our community through these efforts. We do not always document these efforts with photos, but these moments are etched into our hearts forever. Our teams get excited, they are involved, and the joy comes from seeing the joy in the faces of others.
KayCo Roofing is Committed to Being:
We are interested, and through this curiosity, we strive to be the best we can be. Our commitment to providing the best comes from our partnership of working with the best in the industry. Working with Owens Corning allows us to provide our customers the best products within the roofing industry. By offering the best, we know that we are helping many families protect what matters most by trusting us as their roofing contractor of choice. Because of our commitment to provide the best, KayCo Roofing is one of only 500 Platinum Preferred Contractors across the United States. This is an achievement we do not take for granted, and because of this honor, we are reminded of the privilege we have to help others.
We love to support youth clubs that teach responsibility and develop the character of future leaders. Annually, KayCo Roofing has sponsored up to four pigs at the Clay County Fair and a cow, supporting Wilkinson Junior High School and Middleburg High School's Future Farmers of America (FAA) programs. Other programs include Fellowship Christian Athletes and Young Life, faith-based programs for kids. During the pandemic, many local businesses were impacted. We have taken the opportunity to raise awareness in the community by supporting and promoting local restaurants in each of our service areas. We help promote these establishments through our social outlets and encourage others to support them. We regularly plan meetings and order meals from these businesses because we understand that it takes all of us to succeed. In conjunction with helping several athletic programs, we were honored to be a part of the Clay PAL Shop with A Cop program. Nearly 25 students in each area were selected by teachers through their academic success and behavior to shop for Christmas. We also help teach the importance of fire safety to residents in Alachua County through contributions made to firefighters of Gainesville shared with new residents as part of a welcoming package on safety memo dry erase boards. Working together, we achieve more as a community, and we embrace the opportunity to reach our community members to make it better!
We are committed to our community to make it the best we can for all of us. Through our teams, business partnerships, and the folks in our community, we are committed to being the best we can be! Success is only achieved through helping others reach their potential, and it has been proven through the hardships faced during the pandemic. We continue to roll up our sleeves and go to work each day, linking arms with others, together forging ahead.
Why We Serve Our Community
We believe that by investing in our community, we can make it a better place for everyone.
Thrive
We believe that every person deserves to have their basic needs met. By supporting organizations that provide necessities, we can help ensure that everyone in our community has what they need to thrive.
Happiness
We know that a strong community supports its members when they're struggling. We invest in programs to bring joy and happiness to families in need.
Development
We believe that children are our future. By investing in their development, we can help ensure that our community's children have the opportunity to reach their full potential.