Residential Roofing in Orange Park, FL & Gainesville, FL
 KayCo Roofing is a full-service roofing contractor that has been providing quality roofing services to homeowners in Northeast and Northcentral Florida for many years.
We are experts in all phases of the residential roofing process, from installation and repair to replacement and restoration.
Orange Park & Gainesville, FL Residential Roofing Services
KayCo Roofing serves Orange Park, FL and Gainesville, FL. We are family-owned and operated business that takes pride in its workmanship and customer service. We're dedicated to providing our clients with the highest quality roofing services possible.
Our skills and experience mean that we are adept at all phases of the residential roofing process, from repairing leaks to installing new roofs.
Your roof is the first and primary defense against the elements, protecting you, your family, and precious materials from rain, heat, cold, wind, hail, and even lightning at times.
Careful consideration of your roof's condition often preempts thousands of dollars of damage.
Looking for roofing repair in Gainesville, FL? Let KayCo Roofing help you protect your home today!
Why You Need Our Residential Roofing Services
Your roof is one of the most critical aspects of your home. It keeps you and your family safe and dry, protects your belongings from the elements, and adds value to your property.
That's why it's so important to choose the right residential roofing company when it's time for a new roof. At KayCo Roofing, we pride ourselves on our quality workmanship and commitment to customer satisfaction.
We offer a wide range of residential roofing services, from hail damage repair to roof replacement in Gainesville, FL & Orange Park, FL.
We offer a wide variety of services to meet your every roofing need. Learn how our 3 steps process works to get started:
Contact Us
First, we will conduct a thorough inspection of your roof. This will allow us to determine the extent of the damage and what needs to be done to repair it.
Get an Estimate
Next, we will provide you with a free estimate. This will give you an idea of the cost of the repairs, replacements, or restoration.
Get the Job Done!
Finally, we will schedule a time for the repairs to be made. We will work around your schedule to ensure that the repairs are made as soon as possible.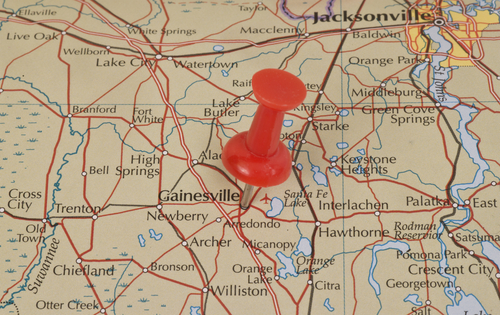 Check out KayCo Roofing reviews! Read what our happy customers are saying about our multifamily and residential roofing solutions!
Fill in the form below to request a callback to discuss your residential roofing needs.
An Award-Winning Roofing Company
When it comes to roofing, KayCo Roofing is the first choice by residents and businesses within Northeastern & North Central Florida. KayCo Roofing has been named "Best of Clay County" twice by the Clay Today and Folio Weekly. We have also been named 2019's "Best of Gainesville" by Gainesville Sun and "Best of Jacksonville" by Folio Weekly. We do not take these honors lightly, and we are proud to represent the Best of Clay County, Gainesville and Jacksonville!