Roof Storm Damage in Orange Park, FL & Gainesville, FL
Our KayCo Roofing team is here to help you through every step of the roof repair process after a storm. From initial assessment to tarping and repairs, we will work diligently to make sure your roof is restored to its pre-storm condition.
About Our Roof Storm Damage Services
KayCo Roofing is a leading provider of roof storm damage repair services. We understand that a powerful storm can cause significant damage to your home, and our team is dedicated to helping you get your property back to normal as quickly as possible.
We offer emergency roof repair services to ensure that your roof is adequately protected from the elements.
We provide comprehensive restoration services for homes that have sustained more extensive damage.
Our mission is to help homeowners recover from storm damage and rebuild their lives.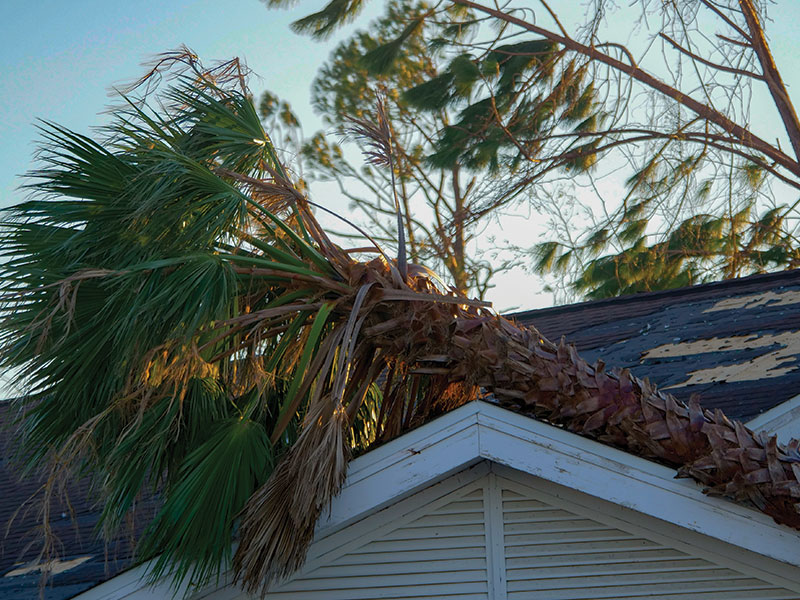 Your Experts in Roofing Storm Damage
Many homeowners are not sure what to do when they experience roof storm damage. Dealing with a damaged roof can be overwhelming. You may not know where to start or who to call.
KayCo Roofing is here to help. We will work with you to examine your roof and determine the best way to repair the damage caused by storms. We can identify any lasting damage from debris and replace or repair any areas weakened by the storm.
We understand the urgency of these types of repairs and will do everything in our power to get your family or business back to normal as soon as possible.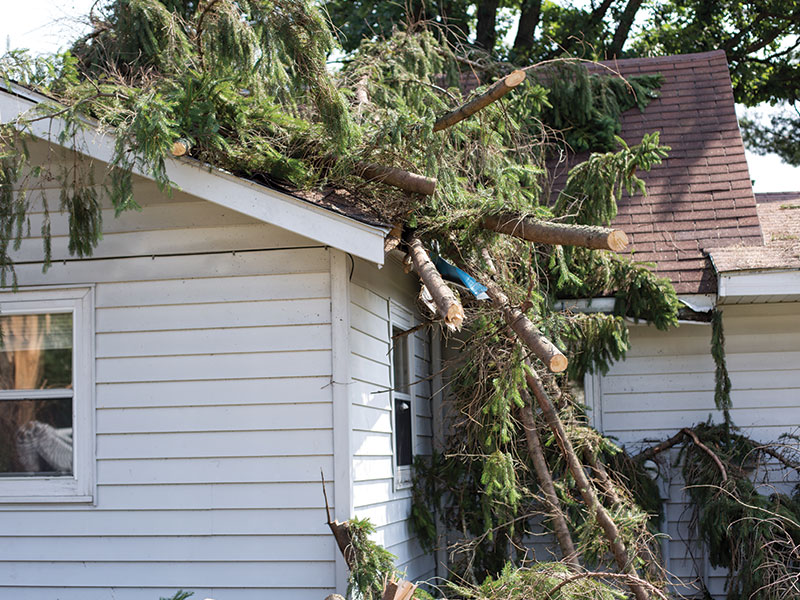 KayCo Roofing can help! We have a 3-step process for repairing storm damage that will get your property back to normal quickly.
Inspection
First, we will complete a thorough inspection of your roof and identify any structural damage.
Plan
Next, we will work with you to create a repair plan that fits your budget and timeline and help fill your insurance claim.
Get a New Roof!
Finally, we will oversee the repairs to make sure they are completed correctly and efficiently.
Fill in the form below to request a callback to discuss your storm damage needs.
An Award-Winning Roofing Company
When it comes to roofing, KayCo Roofing is the first choice by residents and businesses within Northeastern & North Central Florida. KayCo Roofing has been named "Best of Clay County" twice by the Clay Today and Folio Weekly. We have also been named 2019's "Best of Gainesville" by Gainesville Sun and "Best of Jacksonville" by Folio Weekly. We do not take these honors lightly, and we are proud to represent the Best of Clay County, Gainesville and Jacksonville!