Expert Roofing Services in Newbury, FL
Needing repairs but feeling uncertain about who to trust due to past bad experiences can be extremely overwhelming. This lack of trust and uncertainty creates an internal problem of frustration and disappointment. That's where Kayco Roofing comes in. We understand the importance of prioritizing the maintenance of your property as responsible business owners, and we're here to be your reliable ally in providing quality roofing services in Newbury, FL, that you can trust.
We're a family-owned and operated roofing company with over two decades of experience in the business. We're licensed by the State of Florida and accredited by the Better Business Bureau (BBB). So, don't waste more time worrying about finding the right roofer. Let us take care of your needs!

Get To Know Our Reliable Roofing Solutions
What Set Us Apart From Other Roofers In Newbury, FL
High-quality materials:

We use only the best products from reputable manufacturers to ensure the longevity and durability of your roof.

On-staff public adjuster for roofing claims:

If you need to file an insurance claim for roof damage, we have a licensed public adjuster on staff to help you get the compensation you deserve.

Best pricing in the area:

We offer competitive pricing without sacrificing quality or service to get the best value for your money.
No Matter The Problem: We Have A Reliable Solution
1. Residential Roofing
Regarding your home, you want a roofing company prioritizing safety and security. Our roofing contractors use the latest techniques and materials to ensure your residential roofing needs are met with high-quality service.
2. Multifamily Roofing
Whether you manage an apartment or condo property, our team has the expertise and experience to care for your multifamily roofing needs. We understand the importance of keeping your tenants safe and satisfied.
3. Roofing Repairs
Don't let roofing problems go unaddressed. Our roofing contractors will diagnose any issues and offer affordable solutions for repairing leaks, replacing damaged shingles, and more.
4. Storm Damage
Florida is no stranger to severe weather, and storm roof damage is common. Our contractors have ample experience evaluating storm damage and offering swift solutions to prevent further harm to your roof.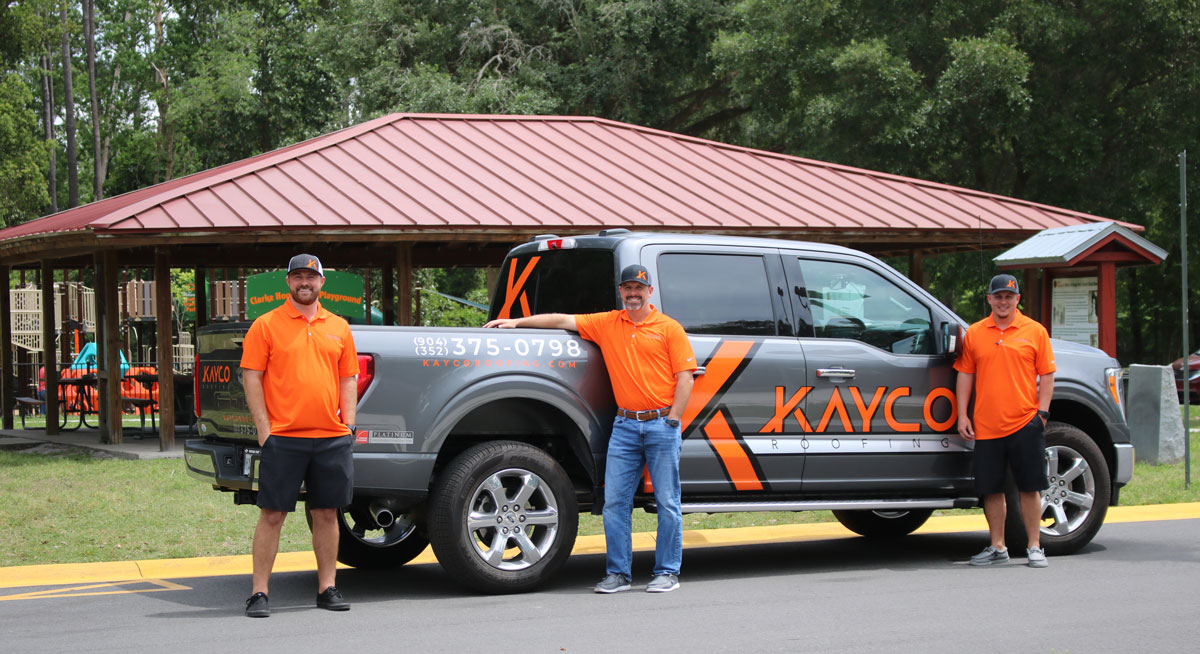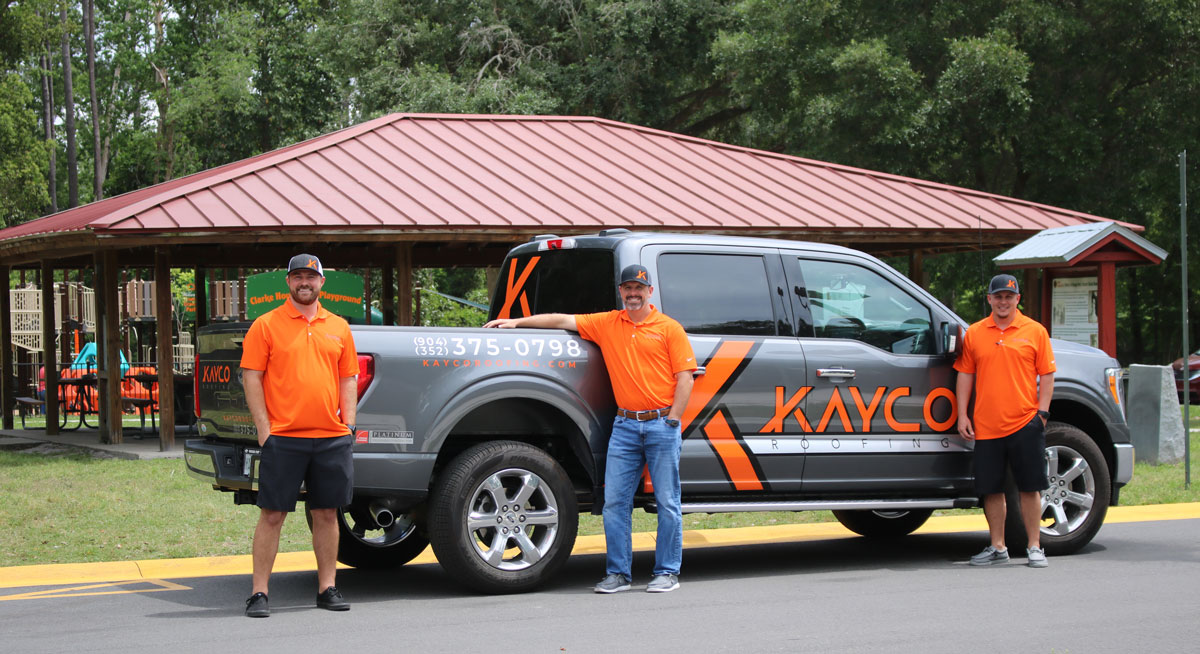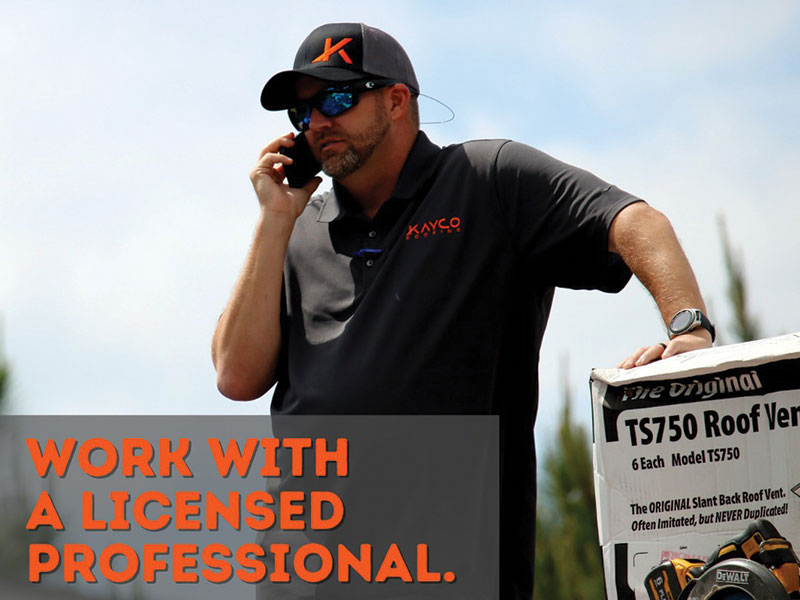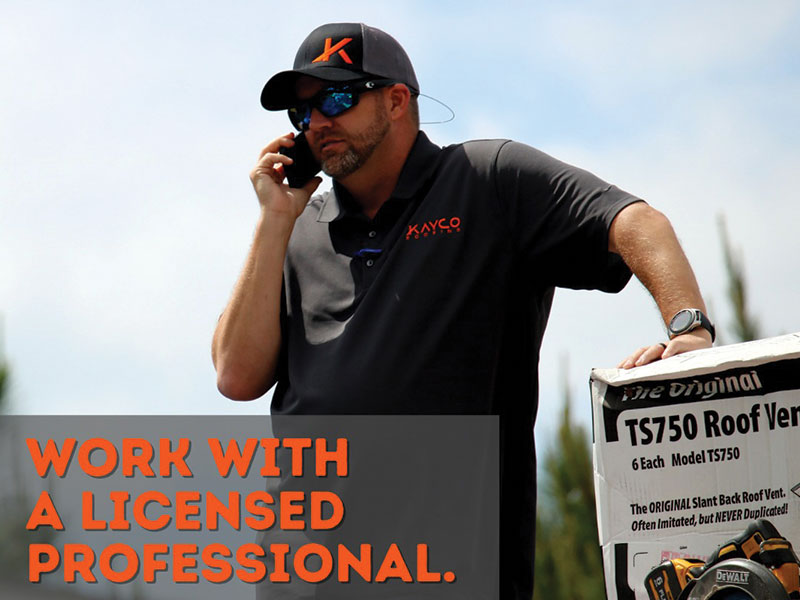 Trust Kayco Roofing In Newbury, FL, To Be Your Ally Today!
Avoid working with an unreliable and unprofessional roofing company. By choosing the best roofing services in Newbury, FL, at Kayco Roofing, you'll experience excellent customer service, high-quality materials, and proven results. We're proud to offer documentation of our experience and expertise in the roofing industry and a spotless record with the Better Business Bureau. We stay up-to-date with the latest advancements in the industry to provide you with the best service possible.
Work with Kayco Roofing in NewBury, FL, in 3 simple steps:
Contact

us or provide us with some basic information about your roofing needs.

Receive a free estimate:

We will give you a free estimate within 24 hours of understanding your roofing requirements.

Enjoy a safe property:

Once you have reviewed and accepted the estimate, our proficient technicians will start repairing, replacing, or installing your roofing with precision and care.
Contact us today to learn more about our process and how we can help you with all of your roofing needs.