Full-Scale Roof Inspections In Ponte Vedra, FL
The rainy season is one of the most enjoyable times of the year in Florida. Still, it can also become a problem for homeowners who neglect their roofs. A neglected roof can be a source of issues during rainy weather, from leaks and moisture to cracking due to strong winds. 
For this reason, hiring a professional is the best way to ensure everything remains in order. Thankfully, Kayco Roofing is a reliable contractor in Ponte Vedra, FL, offering unmatchable roofing solutions. We've been the #1 option for many years when identifying and addressing complications. 
Keeping your roof in top condition is not just about the look but a safety-critical task. Trust Kayco Roofing in Ponte Vedra, FL, to help you maintain a safe and healthy home!

Get To Know Our Reliable Roofing Solutions
Rely On Our Professional
Roof Inspections In Ponte Vedra, FL
At Kayco Roofing, homeowners deserve to experience the peace of mind of knowing their family is safe. We take pride in providing the best roof inspections in Ponte Vedra, FL, thanks to the following:
Detecting hidden and harmful damage.

We thoroughly inspect your roof for any signs of damage and other potential issues. This includes identifying areas of concern.

Extending the lifespan of your roof. We use superior technology and equipment to identify problems, no matter how small they may be. 
The Nature Of Our Full
Roof Inspections In Ponte Vedra, FL
Thanks to our expertise at Kayco Roofing in Ponte Vedra, FL, we understand the community's needs more than anyone else. That is why we guarantee complete solutions that include the following:
1. A Thorough Assessment Of The Roof's Condition
We evaluate all parts of the roof, including shingles, gutters, vents, and flashing, looking for any sign of damage.
2. Identify Existing Or Potential Problems
We use cutting-edge technology to detect issues that could cause damage to your roof and home. This includes checking for adequate ventilation, proper insulation, and drainage systems.
3. Detailed Report Of Our Findings
Once we complete the inspection, we will provide you with a detailed report on the condition of your roof, highlighting any issues, potential problems, and recommended actions.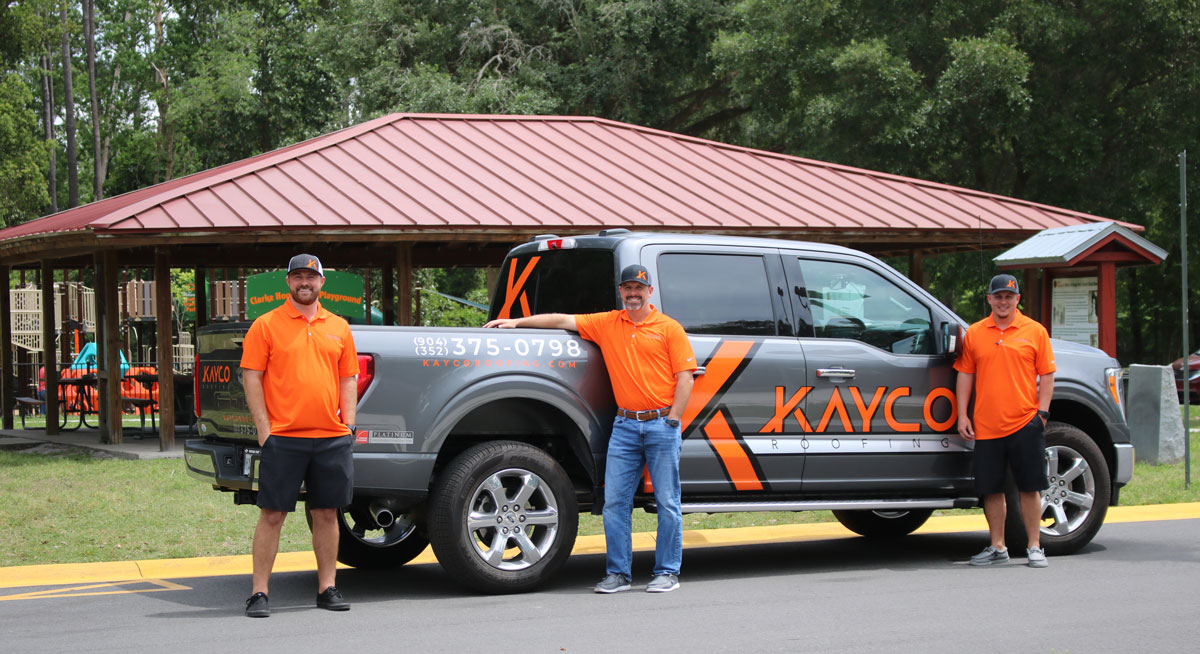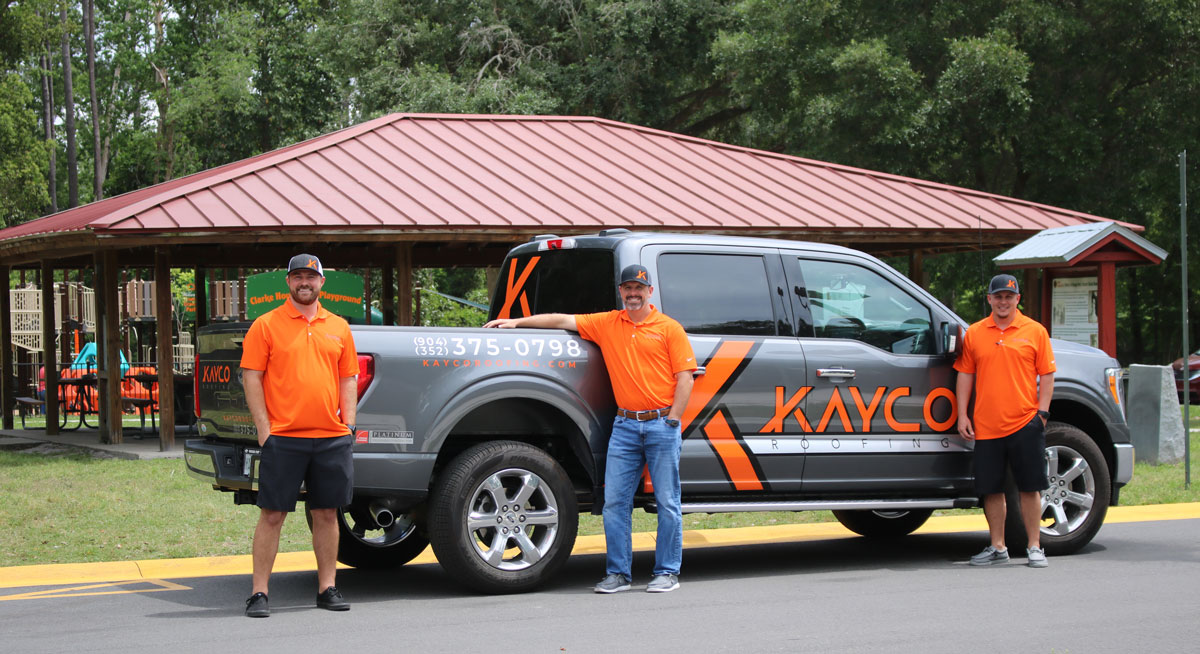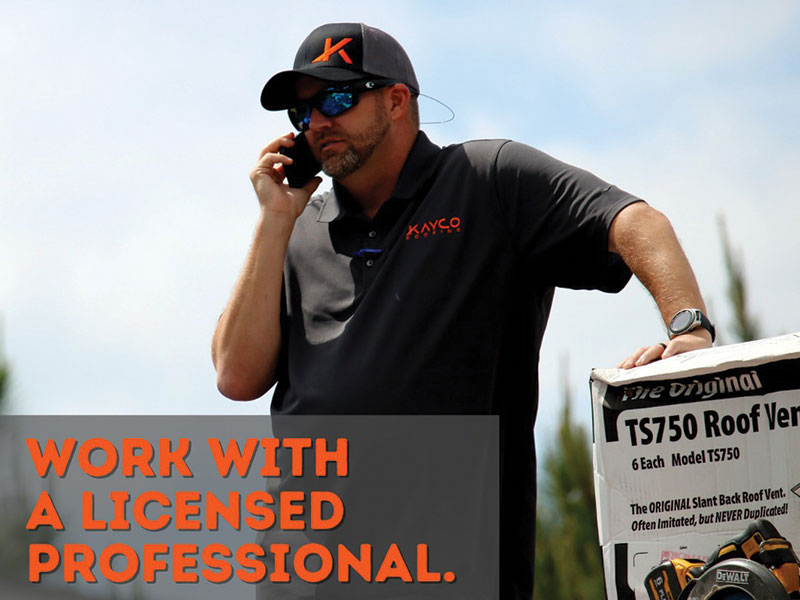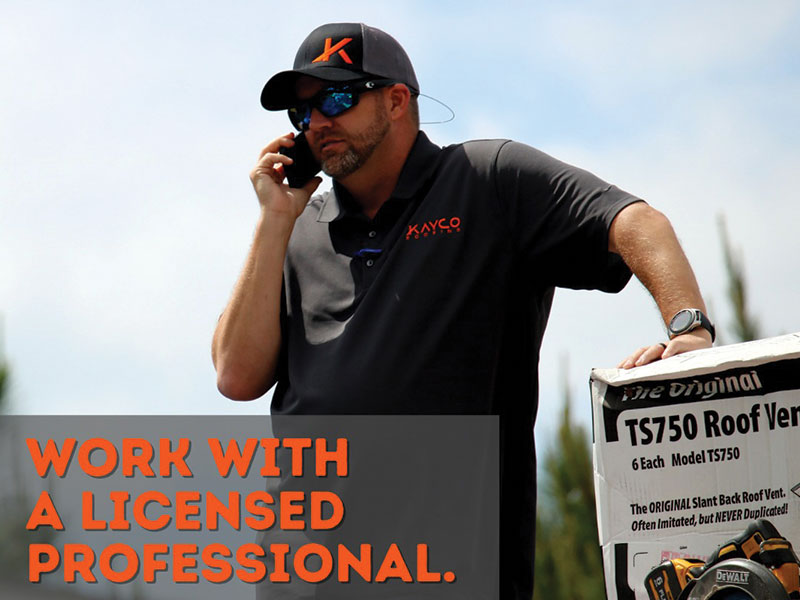 You And Your Roof Are Not Alone;
Kayco Roofing
Is Here To Help!
At Kayco Roofing, we're committed to providing homeowners with a personalized service and high-quality workmanship. We know how important that sense of safety is for you and your family, and we're here to provide it. Homeowners should have the support and guidance they need to achieve their goals, and for many years we've strived to be that #1 hand they need to reach it. 
Don't leave your home exposed to exterior damage; work with us in 3 simple steps:
Contact us by calling or filling out the form on our website.

We will provide you with an estimate and schedule an appointment.

Enjoy a safe home ready for the rain!
Contact us today to learn more about our process and how we can help you with all of your roofing needs.