Reliable Roof Inspection in Keystone Heights, FL
Inspecting your roof before the rainy season is crucial to prevent leaks, mold growth, and structural damage. And at Kayco Roofing in Keystone Heights, FL, we know this. We're a family-owned and operated roofing company, and for many years we've helped dozens of homeowners like you to keep their roofs ready for any weather condition.
We understand that neglecting your roof during this time can result in costly repairs and threaten your family's safety. This is why our experts only use top-tier equipment and techniques to identify and fix potential issues immediately. Rely on Kayco Roofing for any roof inspection in Keystone Heights, FL, today!

Get To Know Our Reliable Roofing Solutions
Importance Of Our Regular
Roof Inspections In Keystone Heights, FL
Here are 3 reasons why regularly inspecting your roof is so crucial:
Identify hidden problems:

Weather can slowly deteriorate your roof without you noticing it, and those problems can't be solved until an inspection.

Avoid costly future repairs:

Over time, roof damage, such as holes and leaks, can worsen if not addressed on time. 

Extend your roof lifespan:

A well-maintained roof will last longer and remain efficient for more time than a neglected one.
Get Your Roof Inspected With Just 3 Simple Steps
At Kayco Roofing, we believe that no homeowner should experience a feeling of insecurity. So our inspection processes include:
1. Visual Inspection Of Your Roof
Once you've contacted us via phone or email. We inspect every inch of your roof, including shingles, flashing, gutters, chimneys, and more. This thorough inspection ensures that every aspect of your roof is in good condition.
2. Use High-Tech Equipment To Detect Any Hidden Problem
Once we've scheduled an appointment. We go to your property and use high-tech equipment such as infrared cameras to detect moisture under the roof surface.
3. Provide Definitive Solutions To Fix Problems
Once we have identified any issues, our professionals provide a detailed report outlining the issues we found and recommend solutions to fix them. So you can relax knowing you have a roof in top condition.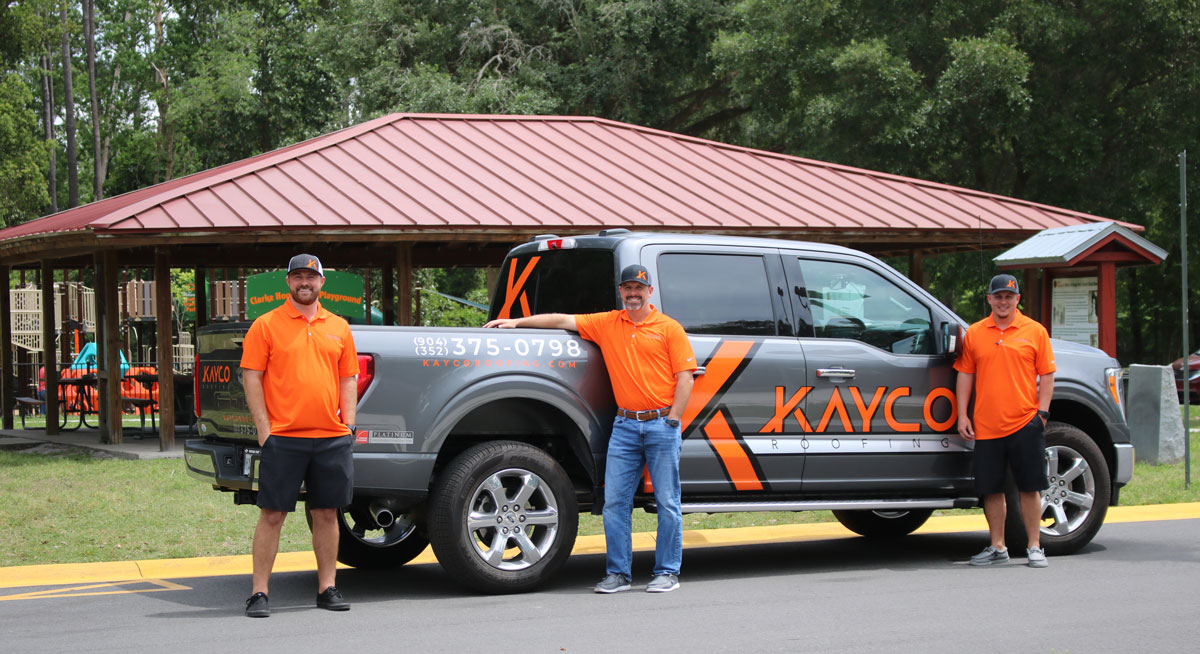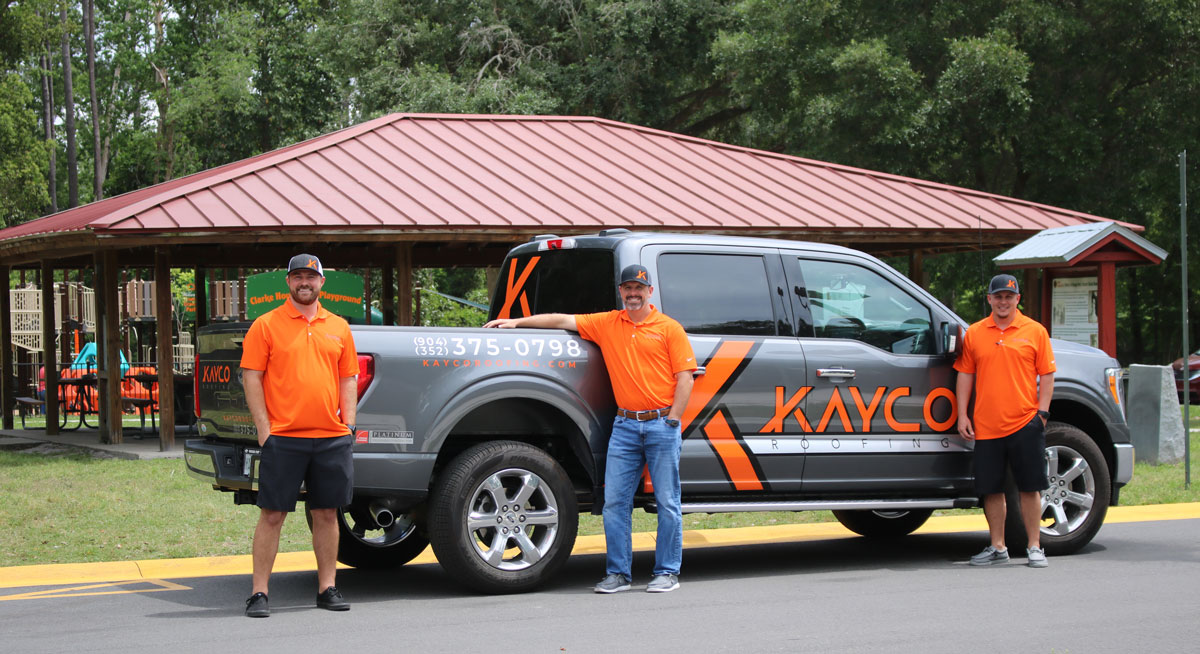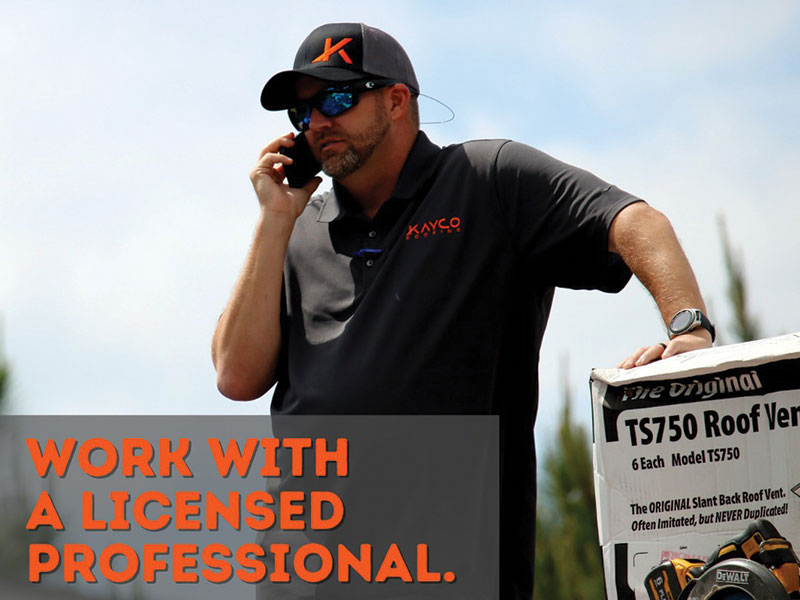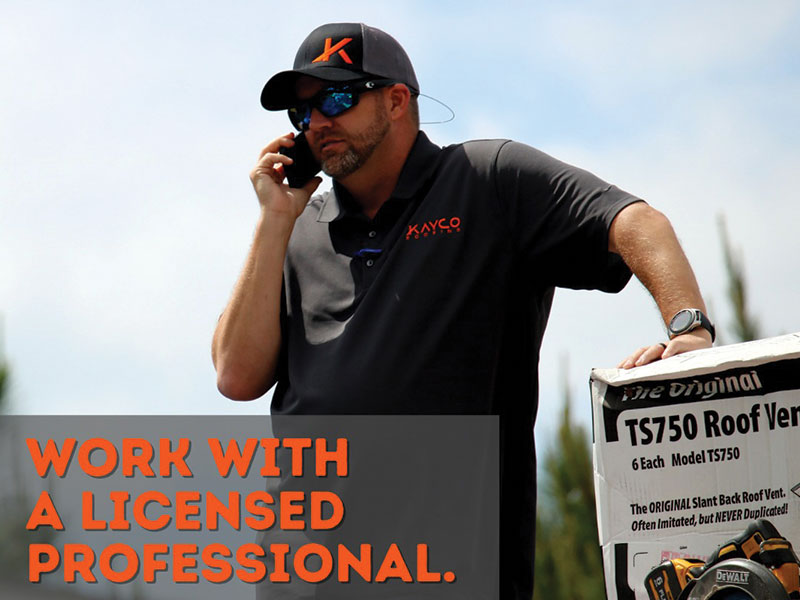 Let
Kayco Roofing In Keystone Heights, FL
, Give You A Hand!
At Kayco Roofing, we understand the stress and worry that comes with a damaged roof during the rainy season. We strive to provide the highest service and expertise to ensure your home remains safe and secure. For many years we've helped hundreds of homeowners to avoid costly repairs and maximize the lifespan of their roofs. 
All our roofing experts are trained, licensed, and certified to provide high-quality roof inspection in Keystone Heights, FL. Enjoy peace of mind knowing that your roof is in good condition with Kayco Roofing!
Contact us today to learn more about our process and how we can help you with all of your roofing needs.