Top-Rated Roof Inspection Solutions In Hampton, FL
The rainy season in Florida is closer than ever. Homeowners face concerns such as hidden roof issues, potential damage during these times, and the need for preventative maintenance. At Kayco Roofing, we understand the importance of protecting your home, so we offer comprehensive roof inspection services in Hampton, FL, to help identify any issues before they become major.
Our experts are highly experienced in providing top-notch roof inspection and solutions. We use advanced technology and equipment to thoroughly inspect your roof for any signs of potential issues that could cause problems during the rainy season. We believe you have the right to feel a hand is helping you protect your family and home; trust Kayco Roofing in Hampton, FL, today!

Get To Know Our Reliable Roofing Solutions
Homeowners deserve a roof that can withstand weather conditions. We work hard to ensure they achieve this goal. Moreover, we strive to provide several benefits along with our service, such as:
1. Increased Lifespan Of The Roof
We'll ensure that your roof remains in good condition and functioning properly, which increases its lifespan.
2. Minimize Risk Of Potentially Dangerous Issues
An inspection can identify potential problems, such as hidden damage and weak areas on the roof, before they become a larger issue.
3. Lower Cost Of Repairs
We provide a detailed report of any problems we find and offer solutions to repair the issue before it worsens.
What Our
Roof Inspections In Hampton, FL
, Entail
No homeowner wants to face costly repairs and structural damage to their roof, which is why we follow these steps:
1. Thorough Assessment Of The Roof's Condition 
Our experts assess the roof's overall condition and identify any damage or wear and tear. 
2. Identification Of Existing Or Potential Problems
We use advanced technology to check for leaks, weak spots, and other potential issues that need attention.
3. Detailed Report Of Findings
Lastly, we provide a detailed report of our findings and offer solutions; this report includes photos and video footage if needed.
At Kayco Roofing in Hampton, FL, we believe homeowners should not feel like they have to take on the responsibility and stress of maintaining their roofs independently. We're here to provide top-rated solutions to save them money and headaches in the long run.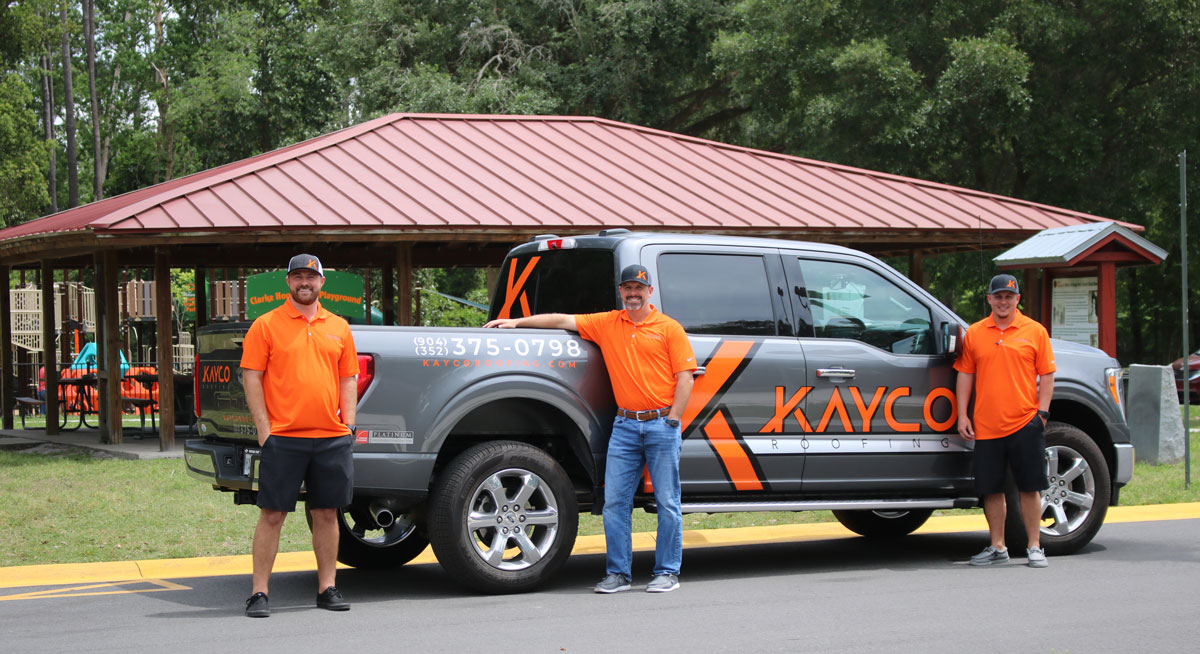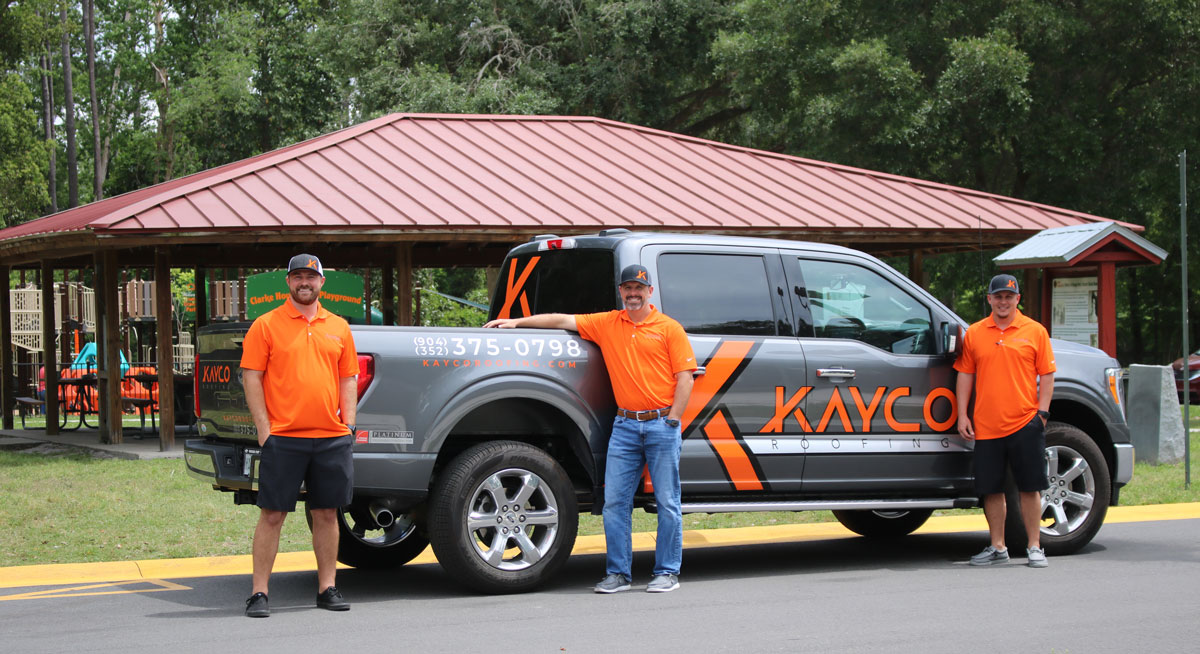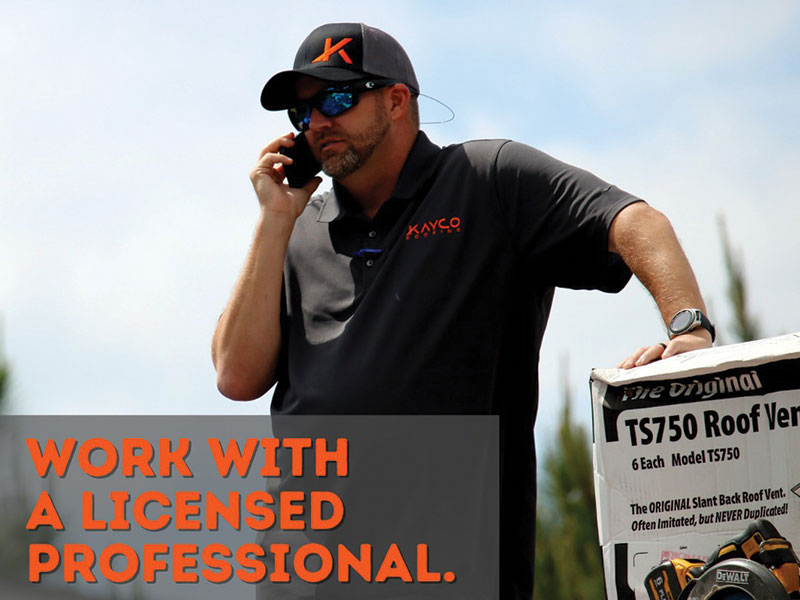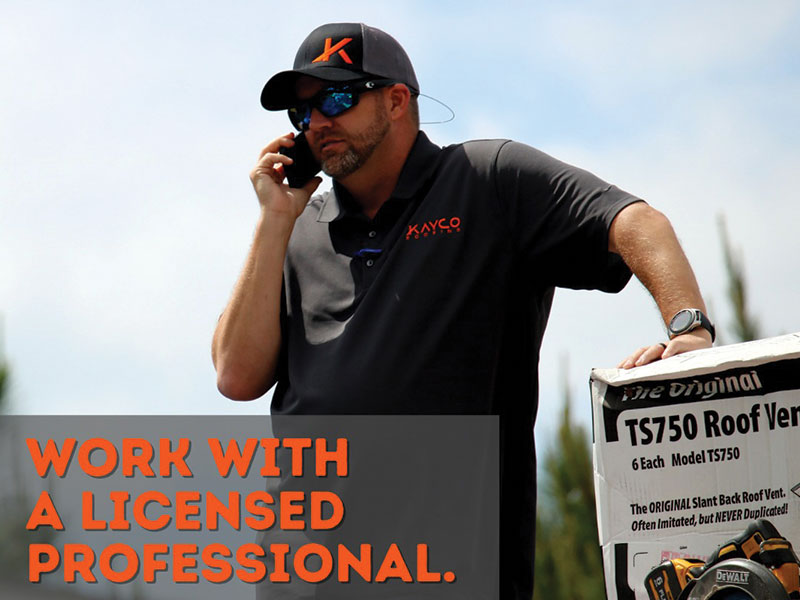 Protect Your Family and Your Home With Our Assistance
Putting off a roofing inspection could result in further damage to your home and costly repairs. At Kayco Roofing, we provide personalized roof inspection services in Hampton, FL, so homeowners feel confident in protecting their most valuable asset – their home. 
We've helped hundreds of homeowners prepare their roofs for the rainy season. We're licensed and provide free estimates for any project. Working with us means having peace of mind and knowing that your roofing needs are in the hands of experienced professionals!
It's easy to work with us; we're 3 steps away:
Contact us by phone, email, or completing the form on our website.

Receive an estimate for your roofing project and schedule an appointment.

Let our experts assist you in addressing any issues with your roof and finding the appropriate solution.
Contact us today to learn more about our process and how we can help you with all of your roofing needs.